Key performance in 2022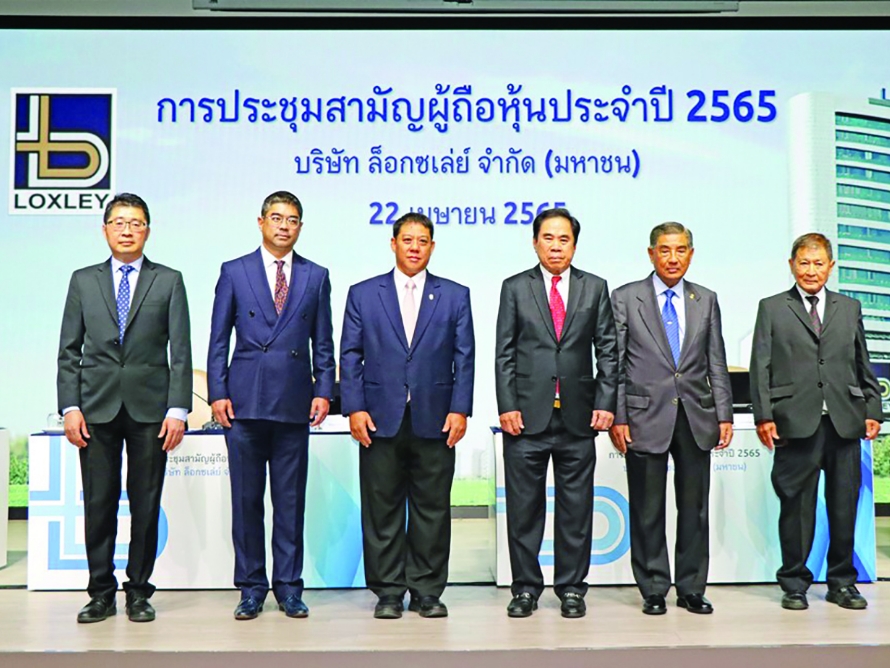 April 2022
Loxley Public Company Limited held the 2022 Annual General Meeting of Shareholders via electronic media (E-AGM) to report the company's annual operating results and business direction at the Muang Thai Life Assurance Auditorium on 22 April, 2022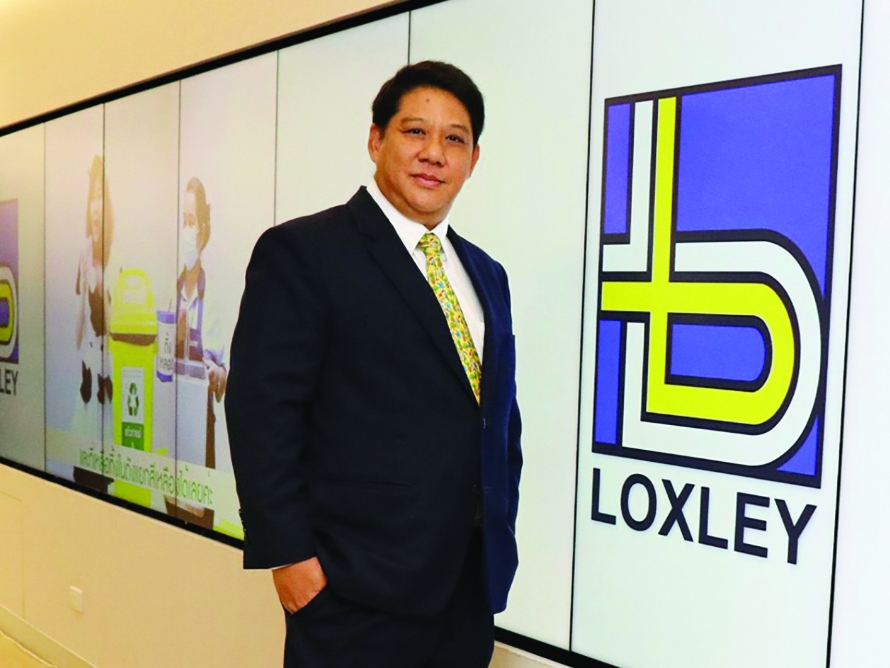 May 2022
The 2022 Annual General Meeting of Shareholders resolved to approve payment of dividend on operating results of 2021 to shareholders at the rate of Baht 0.07 per share, or a total of approximately Baht 159 million of dividends, and dividends were paid to the shareholders on 18 May 2022.
TRIS Rating Co. Ltd. (TRIS) has affirmed the credit rating of the Company in 2022 at "BBB" and affirmed the credit rating of partially guaranteed debentures of the Company at "BBB+" as well as the rating outlook at "Stable." Such credit ratings reflected diversity of the source of income, consistency of dividends received by the Company from associated companies and the Company's long-term relationships with customers and distributors.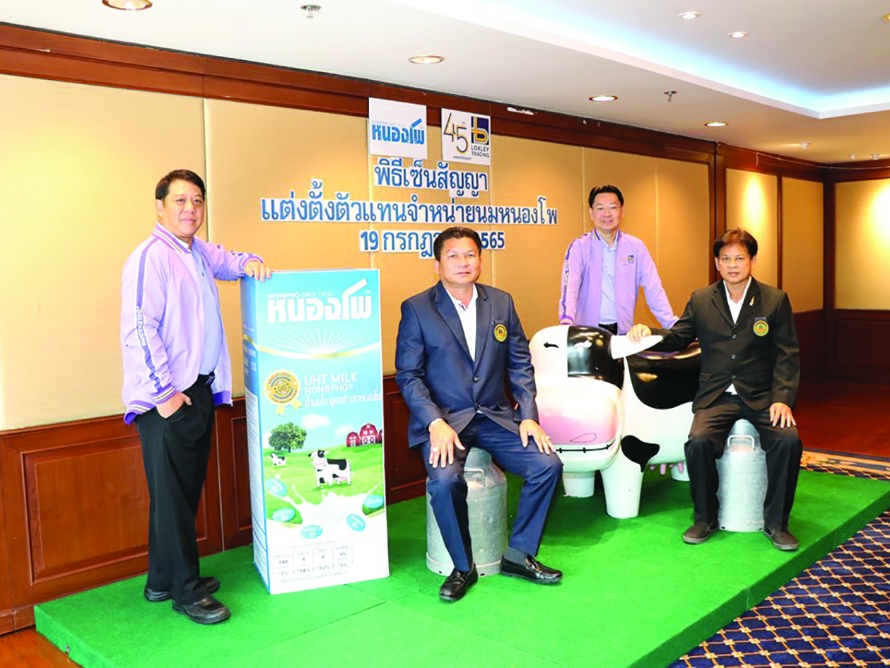 August 2022
Loxley Trading Co., Ltd, a subsidiary of the Company in the Trading SBG, celebrated its 45th anniversary of its establishment on 9 August 2022. In 2022, Loxley Trading Co., Ltd. enjoyed continuous growth and expanded its business by signing a contract to become a distributor of additional products, i.e., being the sole distributor of sauces and seasoning products under the Lee Kum Kee brand in the retail channel in Thailand, being the distributor of Nongpho UHT milk, and being the distributor of products under the Mum Zaab brand.
September 2022
The Company issued Baht 300 million name-registered, unsubordinated, unsecured debentures with debenture holders' representatives to institutional investors and high net worth shareholders (PP-II&HNW).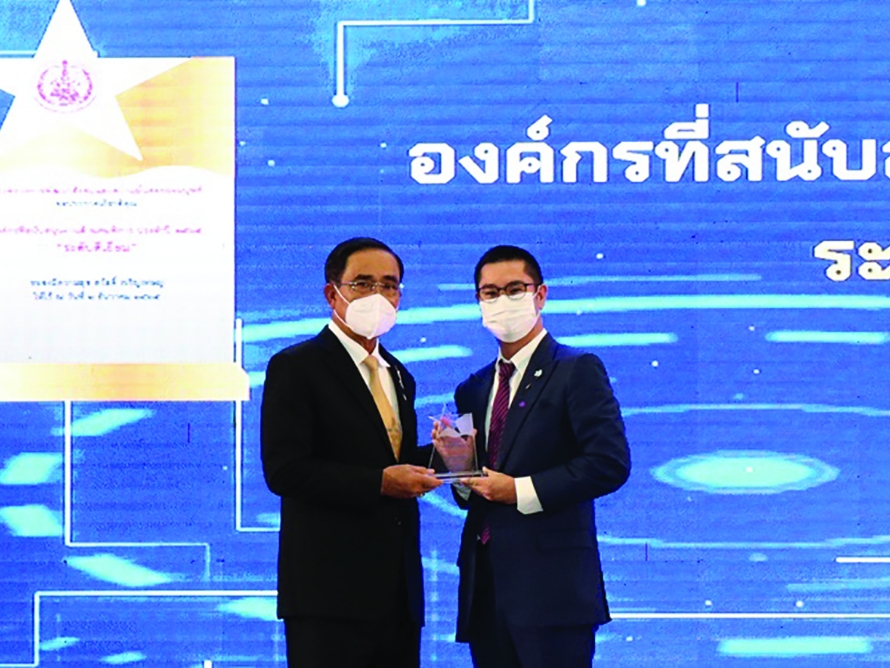 November 2022
The Company was selected as an outstanding organization supporting persons with disabilities in 2022 in the "Excellent" category by the Department of Empowerment of Persons with Disabilities, Ministry of Social Development and Human Security, and received the Sustainability Model Organization in the Thai Capital Market Award for Empowerment of Persons with Disabilities in 2022 in the "Outstanding" category from the Office of the Securities and Exchange Commission, in collaboration with the Ministry of Labour, Department of Skill Development, Department of Employment, Department of Empowerment of Persons with Disabilities, Thai Listed Companies Association, and Disabilities Thailand.
Financial Highlights 2022
In 2022, the total revenue of the Company and its subsidiaries increased by Baht 802.96 million or the increased of 6.78% compared to Baht 11,835.61 million in 2021 to Baht 12,638.57 million.
Total Revenue 2022
12,628.57
Million baht
Total Revenue 2021
11,835.61
Million baht
Information technology SBG
Total Revenue
2,664
Million baht
Providing comprehensive technology solutions for information technology, communications, and software development, as well
as fully-integrated
financial transaction applications.
Services SBG
Total Revenue
1,529
Million baht
Excelling in global security standards for airports, office buildings, and critical locations, with certified training programs for personnel development.
Energy SBG
Total Revenue
847
Million baht
Providing comprehensive electrical and energy system construction services with over 15 years of experience in the electricity and energy production industry.
Network solutions SBG
Total Revenue
2,483
Million baht
Designs and develops solutions according to customer requirements procures and installs equipment, and provides software and application development services, Covering all aspects of telecommunications.
Trading SBG
Total Revenue
4,831
Million baht
Conducts business as a distributor and supplier of consumer goods for over 45 years.
Special projects and other
Total Revenue
866
Million baht
A specialized unit that caters to the specific needs of businesses, serving customers with expertise, specialization, or studying business models, ensuring the potential for future growth and development.
Financial Summary
Total Revenue
(Million Baht)
Total Assets
(Million Baht)
Net profit
(Million Baht)